YPI helps students build skills
YPI students report they developed communication skills through the program, which includes research, interviewing and public speaking
Students say that after YPI they will speak up against stigma and stereotypes
YPI leads to ongoing philanthropic engagement
In the future, YPI students anticipate volunteering and donating to causes they care about
YPI helps students build skills
YPI students report they developed communication skills through the program, which includes research, interviewing and public speaking
Students say that after YPI they will speak up against stigma and stereotypes
YPI leads to ongoing philanthropic engagement
In the future, YPI students anticipate volunteering and donating to causes they care about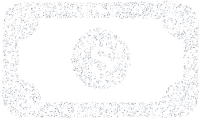 For every $5,000 grant awarded to charity through the YPI process:
An excellent local charity uses the entire $5,000 to meet immediate community needs
An entire grade level of secondary school students completes a multi-award-winning educational experience that builds their skills, character, empathy, and confidence
Dozens of local charities receive critical public advocacy and awareness, and are connected directly to engaged and motivated young people
Over 1,000 additional community members learn about local social issues and social services from participating students
YPI stewards program quality, evaluates all impacts made, and reports to all stakeholders
YPI currently works with over 100 secondary schools across Canada, and supports the work of frontline social service charities in over 30 communities through grants and public awareness. We are looking to expand! Contact us to discuss bringing YPI to your community.
See what our program participants and stakeholders have to say.
The Youth and Philanthropy Initiative can effect real change in the lives of young people and in their communities. Students build skills in empathy, compassion, creativity, collaboration and advocacy as they champion their chosen charity.
This was a great experience to open up my eyes and heart to help those in my own community affected by issues that I do not have to face. I wish to take this exposure and make a big difference in my community.
We've had the pleasure and opportunity to work with YPI for several years, receiving numerous grants and youth volunteers for our program along the way. YPI has generated critical awareness for our organization, helping us to reach and engage with youth across the city of Toronto. For us, the impact that YPI is having within the charitable sector, schools and communities cannot be overstated. YPI is helping to shape the future, by empowering today's youth with knowledge and opportunities to give back and create positive change.
Thank you for providing such a brilliant project that is at the forefront of education. I have been teaching for 30 years and I have never seen a project work so effectively across an entire grade that empowers youth to gain skills for their future and at the same time promotes empathy and caring. It is truly a recipe for success!
The contribution YPI has made to young people, philanthropy, education, and communities continues to be a stunning achievement. We've identified their work as a leading best practice and scalable solution in a growing field worldwide.
YPI's evaluation framework is a leading example of how to measure outcomes of a youth program in a thoughtful and comprehensive way. Using a clear program logic model as the foundation of their evaluation framework, YPI uses mixed methods to tell a full and well-rounded story of the work they are doing. Their evaluation is used to support strategic decision-making, and to communicate key findings with stakeholders in the non-profit, education, and philanthropic sectors.

2022
NATIONAL IMPACT REPORT
A summary of YPI Canada's community impact, generated from data collected over the 2021-2022 program cycle.
2022
YPI Charity Grant Winners
An alphabetized list of
winning charities selected by students who participated in the 2021-22 YPI Program.


2021
National Impact Report
A summary of YPI Canada's community impact, generated from data collected over the 2020-2021 program cycle.
2019
YPI CANADA iMPACT rEPORT
A summary of YPI Canada's community impact, generated from data collected over the 2018-2019 program cycle.


2016
Small Foundations, Outsized Impact
A case study of YPI as part of research by Burns Memorial Fund, the Mindset Social Innovation Foundation, and PFC.
2017
Genius: 100 Visions of the Future
Julie Toskan has been recognized for the concept of YPI by the Albert Einstein Foundation, and featured in their 100 Visions of the Future initiative.


2017
Youth Perceptions of the Non-profit Sector
A data snapshot about how youth perceive the nonprofit sector, generated from student evaluations collected by YPI Canada from the 2016-2017 cohort.
2017
Community Impact Report
A summary of YPI Canada's community impact, generated from data collected over the 2016/2017 program cycle.


2016
Impact Report
YPI Canada's 2016 impact report.

Evaluation Plan
A complete breakdown of YPI's evaluation purposes, questions and processes.