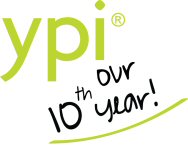 YPI Goes Back to High School... for the Tenth Time?
TORONTO, ONTARIO--(Marketwire - Aug. 27, 2012) - But YPI hasn't failed a grade in 10 years. Instead, the Youth and Philanthropy Initiative (YPI) has earned its stripes as an innovative, award-winning program that teaches secondary students about the impact of social issues in their communities, and inspires them to engage and build relationships with local grassroots charities.
30,000 high school students across Canada will participate in YPI's 10th year of programming, joining a total of over 58,000 students in five different countries on both sides of the Atlantic. These students will ultimately have a hand in granting close to 1.5 million dollars (CAD) to local, social service charities internationally.
"The impact of YPI has grown, year after year, educating students on how they can play a role in building compassionate communities," said Julie Toskan-Casale, YPI's founder, and one of the entrepreneurs initially involved in another of Canada's international success stories, MAC Cosmetics. "We are connecting high school students to charities in their communities and encouraging them to think about local social issues and to look at how they can help communities with these issues in the short and long term."
YPI believes that teaching students the importance of the social service sector and the services they provide is necessary for the benefit of our communities. Through YPI, students visit a local, social service charity that is addressing an issue that is important to them. They meet with the people running the organization as well as those using its services. Students then go back to their school and advocate to their peers about the ways their chosen charity is addressing a social issue in the community, and what impact a grant ($5,000 or £3,000) would make. The most compelling presentation at each participating school is awarded a grant from YPI.
"We start the conversation on how to go forward from discovering these issues to what high school students can do at the grassroots level. Young people are the foundation of any growing, vibrant community and we believe that the skills provided by YPI will empower them to face challenges that come their way."
Thinking about writing a news story on YPI? The Youth and Philanthropy Initiative (YPI) is an award-winning international education program that provides high school students with a hands-on experience at assessing and advocating for local social needs, and making grants to community-based charitable organizations meeting those needs. YPI empowers youth to actively participate in the development of their communities, engaging them as dedicated problem solvers and volunteers. For more information on YPI, the regions it operates in, and examples of the social service sectors that have received grants, contact Holly McLellan at 416-489-1044 ext. 226.